All Plastics Are Not Created Equal

Recognizing that not all single-use plastics are of equal value to society but rather exist in a hierarchy of value, policymakers should focus their environmental restrictions on low-value, single-use plastic consumption.
About
The Essential Plastics Coalition was founded in 2020 to defend important consumer products from unnecessary restrictions.
Plastic pollution is a serious and well-documented problem. Some legislation has attempted to mitigate this problem by banning or restricting plastic products, including drinking or stirring  straws and cutlery. These products are relatively trivial and have readily available replacements.
Now environmental activists are targeting more "single-use" plastic. However, not all plastics are created equal.
Medical supplies, bottled water, and food wrap are examples of "single-use" plastics that have great value to society and are not easily replaced by better alternatives. They are vital for keeping food safe, for medical care, and for the millions of Americans whose tap water is contaminated or are in disaster zones, e.g., weather.
These products should be recycled where possible; recycling plays an important role in reusing materials and preventing waste. Watch the videos above and read our white paper below for more information on essential plastics.
Read Our Whitepaper
Fast Facts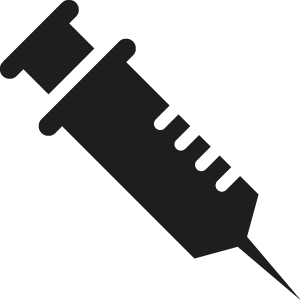 2 Million
Needles used by U.S. hospitals per day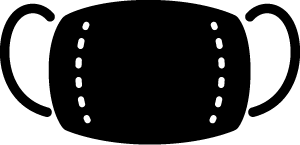 1 Billion
Number of N95 face masks expected to be produced in 2021 in the US

3 Million
Cases of bottled water delivered to residents of Flint, Michigan suffering from contaminated tap water in 2016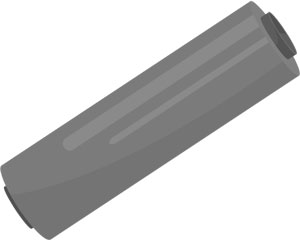 80 Million
Americans who have used a roll of plastic wrap in the past six months (generally for food)

30%
The amount of food produced in the US that is already wasted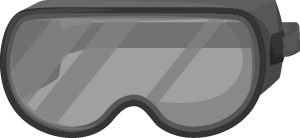 5.5 Million
Tons of plastic used by scientific laboratories each year
What Makes a Plastic "Essential"?
There is no rigid mathematical formula determining whether a plastic is essential or non-essential. But there are several factors to consider.
What value does it provide? This is the most important question. Health and safety outcomes easily define essential plastics. Medical equipment provides tangible benefits for human health--often in an emergency situation. Plastic food wrap helps prevent foodborne illness and food waste (spoilage). Bottled water provides purified water for victims of disasters or the millions of Americans who have tap water with contaminants. Laboratories use pipettes and other plastic tools to conduct life-changing experiments. In all of these applications there is an essential need without a replacement of greater societal value.
Can it be recycled? If so, then it can have multiple lives--even if one of those lives is "single-use."
Can it be viably replaced by a non-plastic alternative? Consider plastic straws, which have been restricted by some local governments. These can be replaced by paper straws. But there is no paper-based alternative for a hypodermic needle. Similarly, non-plastic alternatives have their own drawbacks. A University of California-Berkeley article notes a typical plastic bottle "emits minimal carbon dioxide in production relative to aluminum and glass." Cartons, another alternative to plastic bottles, are harder to recycle because they consist of paper and plastic or metal lining glued together. It's always important to consider whether an alternative is better—or worse.